1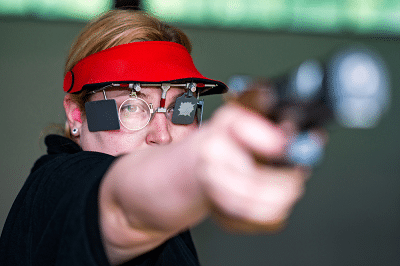 What Is A Match Grade Barrel? Who Should Use It?
The term "match grade barrel" is thrown around a lot in the firearms industry. If you are building or improving a firearm, I'm sure you've come across this. However, is this just a way for manufacturers and retailers to charge more for the same firearm, or is the barrel actually that much different?
In this article, we will talk about some of the features of a match grade barrel, and whether or not it is worth it for you.
What is Match Grade Barrel?
At its core, a match grade barrel is supposed to be a barrel that allows for match grade accuracy. Essentially, this kind of barrel should allow you to be accurate enough to shoot in competitions with it.
What this means, is that the manufacturer should have tighter tolerances for the barrel. The barrel should fit extremely tightly against the chamber, to increase accuracy. These barrels are generally a little bit thicker and heavier but are also sometimes made from different materials or treated differently.
Some Issues when using Grade Barrel
However, there are some issues with match grade barrels.
For example, keep in mind that there is no set tolerance for a specific barrel for most weapons. What this means to you is that a match grade barrel made by one manufacturer may not be as good as other manufacturers.
Basically, one manufacturer's match grade barrel may be worse quality than another company's normal barrel, dependent on what their normal tolerances are.
Another thing to keep in mind is that firearms manufacturers tend to use the words "match grade" pretty loosely. If you are buying a weapon that is manufactured on a large scale, odds are that the internals are large-scale manufactured as well. In this case, the match grade barrel from the factory may not actually be that high quality.
If you are going to buy a match grade barrel, make sure you do so from a well-known manufacturer that custom makes each barrel.
Should You Use One?
Honestly, if you aren't exactly sure what a match grade barrel is, odds are you probably don't need one.
A true match grade barrel is very important for competitive shooting, but that is about it. There's nothing stopping you from getting one for other uses, but you are probably spending a lot more money than you need to on a barrel.
Conclusion
A true match grade barrel from a reputable manufacturer can greatly increase your weapon's accuracy. However, make sure you actually need to spend this extra money before buying one.
If you are just doing some casual shooting or hunting, you are going to be fine with any barrel. However, if you are doing competitive shooting or extremely long-range hunting, a high-quality barrel is going to vastly improve your abilities.