2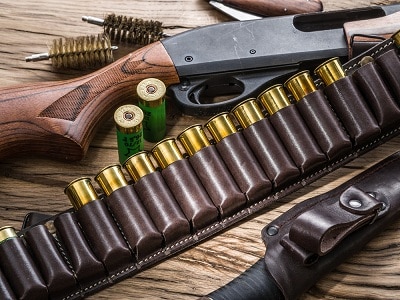 How To Choose The Right Shotgun For You – Shotgun Buying Guide
With the number of shotguns available, it can be difficult to choose the right shotgun for you.
In this article, we will go over the key factors to keep in mind when choosing a shotgun, and we will make some recommendations for which shotguns will meet which needs best.
What Gauge you should choose for your shotgun
When someone talks about the gauge of a shotgun, they are talking about the diameter of the barrel. In turn, this also means that they are talking about the size of the shell that the shotgun can shoot. 12 gauge and 20 gauge are the most popular, but there are actually quite a few different gauges available.
Here's a list of the most common shotgun gauges, from smallest to largest:
410 bore

– one of the smallest shotgun shells ever made. It is often used for small game and defense purposes. There are revolvers available that are able to shoot this shotgun shell, and they are popular for defense purposes

28 gauge

– this is a small shotgun shell. The weapons are lightweight, and are commonly used for pheasant hunting or any other type of upland bird hunting

20 gauge

– second most common in the United States. It is popular for hunting and target shooting alike due to its light weight and the fact that it has less recoil than 12 gauge. As far as hunting purposes, 20 gauge can be used for most bird hunting

16 gauge

– not all that common. It is somewhat of a jack of all trades, but there are not many 16 gauge shotguns around anymore

12 gauge

– by far the most common. They are on the heavy side, but recent technology has improved this. 12 gauge is excellent for waterfowl, turkey, and any other number of animals. It is also popular for home defense

10 gauge

– another shell you don't see much. It used to be very popular for waterfowl, but it is very heavy, and recent improvements to 12 gauge weapons have decreased the popularity
There are other shotgun shells that exist, but are extremely uncommon. Often, these shotguns will require custom ammunition.
Action
When it comes to shotgun actions, it essentially boils down to pump action, semiautomatic, and double-barreled shotguns.
Pum action shotgun: Pump action shotguns are the most common. They are inexpensive, reliable, and easy to use. A pump shotgun will excel in almost any use.
Semiautomatic shotgun: It don't have a pump. They function using gas blowback, meaning that all you have to do is pull the trigger. They allow for much faster shooting, but are more expensive, and their reliability is questionable.
Double-barreled shotgun: whether over under or side by side, are breech loaded weapons. They are extremely reliable, but can also get expensive. Due to the fact that you only get two shots, these are popular weapons for shooting skeet.
Other Factors when buying a Shotgun
Barrel length.
Longer barrels will be better for shooting skeet, while shorter barrels are very popular for home defense and tactical applications.
Generally speaking, hunting shotguns have a barrel in the neighborhood of 26 to 28 inches long.
Rifled barrel.
Some folks will buy a shotgun for deer hunting, as they are unable to shoot rifles in their area.
If you're buying a shotgun with the sole purpose of shooting slugs, it would be in your best interest to buy a shotgun with a rifled barrel.
Fit with you
Due to the size, weight, and recoil of a shotgun, it becomes very important to have a shotgun that fits you well.
Make sure that the stock is comfortable, and you are able to easily sweep the barrel.
Which Shotgun Is Right For you
For home defense, we recommend a pump action 12 gauge with a shorter barrel.
For waterfowl hunting, a 12 gauge is an excellent option. Both pump action and semiautomatic will perform well, but semiautomatic will allow for faster shots, which may be helpful.
For upland bird hunting, we recommend a 28 gauge. It is extremely lightweight and fast to shoot. However, many other gauges will work well for this use. 20 gauge is another great choice. As far as action, any will work.
For deer hunting, we recommend a pump action 20 gauge or 12 gauge with a rifled barrel will perform well. This is good shotgun for deer hunting, you should choose the best shotgun scope to have best target.
For skeet and trap shooting, 12 gauge is extremely popular. A 12 gauge double-barreled shotgun with a longer barrel will perform exceptionally well.
For general shooting, a pump action 20 gauge is a great choice. It is lighter and kicks less than 12 gauge, making it more enjoyable to shoot.
Conclusion
Hopefully this article has taken some of the guesswork out of buying a shotgun for you.
There are a few factors to consider, but having this knowledge and comparing it to your desired use will make it easy to select a shotgun.