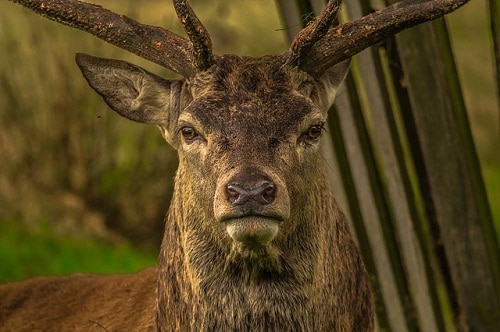 How to Sharpen a Broadhead
When it comes to bagging a deer, having a sharp broadhead is just as important as mastering the art of long-range archery. Without a good blood trail, locating your kill or wounded deer can prove to be quite difficult. A sharp broadhead will puncture the flesh and skin more directly and completely then a dull one, causing more blood and faster bleed out. It's very similar to any type of sharp knife – the sharper the blade, the harder the bleeding. Here are the best practices for how to sharpen a broadhead.
Identify which type of broadhead you are using and assemble the tools
A fact that many new archers don't realize is that most broadheads require at least a small bit of sharpening to reach optimum performance. If you've bought the kind that are manufactured specifically to be incredibly sharp and not need sharpening, you're off the hook for now.
I'd venture to say that a vast majority of broadheads will need at least a quick tune-up before being ready to hit the field.
I recommend using broadhead arrows when hunting because they penetrate much better than other arrow types, and are also more accurate. Now that we've identified the broadhead type, let's make sure that all necessary tools are on-hand:
Broadhead sharpener. These can be picked up at a hunting store or online. It's worth it to buy a decent one for the garage if you plan to bow hunt regularly. Small, cheaper ones are also available for use on the go if that's more your style.
Sharpening stone. If you don't have a specified broadhead sharpener, a sharpening stone can get the job done. You'll have to exercise more control and precision here. Obviously, you don't want to cut yourself.
Sharpening with a broadhead sharpener
I keep a dedicated sharpener at home, as I don't really like to do it on the fly or use equipment that isn't meant for the task. The first step, before any sharpening takes place, is to install the broadhead onto the arrow to make sure it fits properly. Once you've got the head onto the arrow, we're ready to use the sharpener. This tool allows users to hold the arrow by the end near the broadhead. You'll want to get a secure grip on it using both hands.
Place the arrow in the center of the two plates at the top of the sharpener. The broadhead should be on top of the plates.
Sharpen the head by running it along the plates, much like you would a kitchen knife on one of those automatic sharpeners. It's important not to counteract your sharpening by going back the other way.
Run it along from the back of the broadhead in towards the tip. This always seems to give more control over the action, in addition to optimizing the sharpening process.
Check the head for sharpness by lightly rubbing your finger along it at a perpendicular angle. Again, keep in mind that this is similar to a sharp kitchen knife- if you scrape too hard or the wrong way, you're going to cut your finger open. I'm not going to sit here and tell you precisely when the head is ready. When it's sharp enough, you'll know.
If you are using top of the line arrowheads, I highly encourage you to use a dedicated sharpener. This will improve the life of the arrowheads, maintain accuracy, and ensure the best job of sharpening is done.
Sharpening using a whetstone or other file
If you aren't keen on spending some cash on a nice sharpener, a whetstone will do the trick. Just file the headstone as you would anything else on the whetstone. 3 pronged broadheads are tough to do on a surface like this, but other than that you shouldn't have any problems.
I don't recommend doing this with top-notch broadheads, for risk of damaging them and having to spend a bunch of money replacing them. But if you're out in the field or on a camping trip, having a portable way to sharpen the heads is typically better than nothing.
A bastard file is my favorite of these. Approach it like you're using a dedicated sharpener, with the broadhead attached to the arrow, and file like you would anything else on there. Again, pretty tough with three-pronged heads, but you get the gist. You can take the bastard file anywhere: keep in your pocket or in your satchel.
Conclusion
Broadheads can be sharpened in a number of ways. Ever since I was a kid, I've been taking the extra time to keep the heads sharp and clean. Accuracy is your best friend when out in the field, and leaving a solid trail of blood to track down the animal is going to make the entire process easier.
I hope you've enjoyed this article on how to sharpen a broadhead. Please share on social media so that your friends and family can learn the benefits, and feel free to leave a comment. I'd love to get a discussion going.