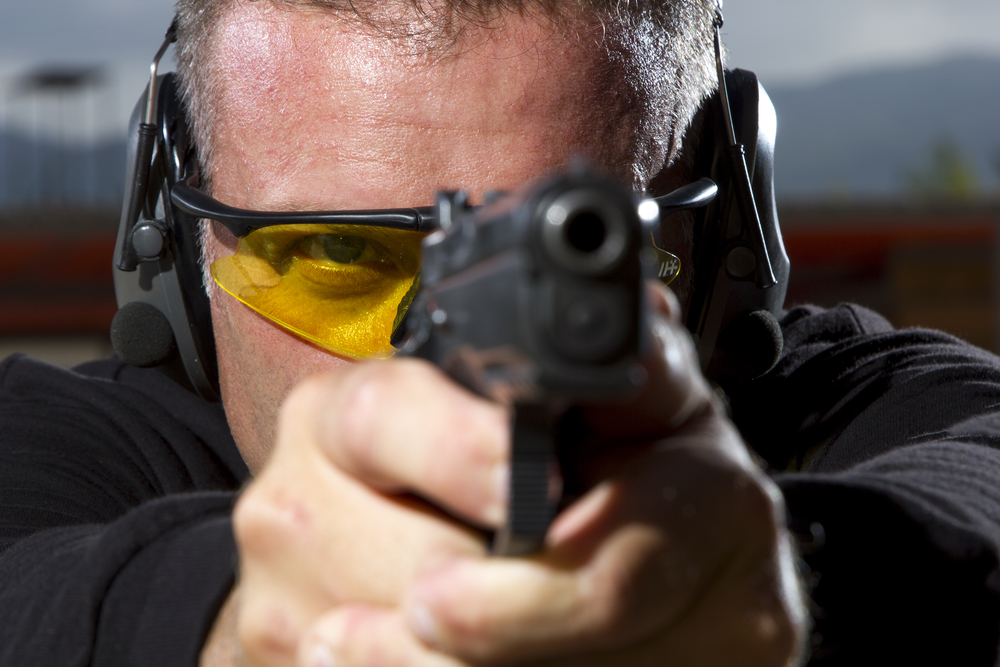 What's The Best Ear Protection For Shooting? Top 10 Revealed
Today, ear protection for shooting goes well beyond earplugs. Hunters and other outdoorsmen do not want 100 percent silence when enjoying their favorite hobby the same way they may want it when they are going to bed.
Modern protective muffs monitor sounds based on decibel range. Sounds in certain ranges, such as gunshots, can be protected against while sounds in other decibel ranges are amplified. This allows hunters to enjoy peaceable conversation while being spared from ear-damaging gunshots.
Those who want to can purchase ear protection for shooting with auxiliary inputs for cell phones or MP3 players. The best ear protection for shooting can spare you from a musket rifle while allowing you to hear a squirrel chew on his acorns.
Product FAQ
1. What Is Noise Reduction Rate?
The Noise Reduction Rating (NRR) is a unit of measurement labeling the effectiveness of ear protection for shooting or other activity. Noise reduction is measured in decibels (dB). Decibels categorize the power and density of sound.
Ear protection for shooting should be approved by the American National Standards (ANSI). Generally, the higher the NRR, the more noise reduction you can expect from your ear protection for shooting.
2. Why Use Ear Protection for Shooting?
Generally, people should wear ear protection for shooting when sound levels exceed 85 decibels. Gunshots register 140dB to 190dB depending on the type of firearm.
The effectiveness of ear protection for shooting is reduced when muffs or other protectors do not fit properly. It is important that shooters find properly fitting ear protection and do not modify it for any reason.
It is always also important to wear your ear protection for shooting and never remove the muffs when in ear-range of shooters.
3. What Is Ambient Noise?
Ambient sound is basically background noise. Sometimes, individuals want to reduce ambient sound. Often, in seeking the best ear protection for shooting, ambient noise is not meant to be eliminated entirely. Hunters often want to be able to enjoy conversation with other hunters while being protected from loud gunfire.
Common ambient sounds include wind, water, background conversation, birds, and traffic.
4. How Do Decibels Relate to Real Life?
Do you enjoy hearing leaves rustle in the fall? The leaves comfort and relax you at about 20dB. Sitting in busy traffic is likely exposing you to around 70dB while that one very loud semi truck that rumbles by you as you sit with your window down may hit 90dB.
As a rule of thumb, a sound loud enough to keep you from comfortably hearing a nearby friend is at least 80dB. If you have to speak directly into your neighbor's ear, the noise level is over 90 decibels.
5. What Are the Types of Hearing Protection?
Hearing protection is passive or active. Passive hearing protection provides constant, unchanging amounts of sound reduction. Passive hearing protection is great for individuals who are in a consistently loud environment, such as a large factory or production plant.
Gunshots do not fit this type of noise. Unlike a factory, gunshots are short, sudden noises. An active hearing protection system can instantaneously react to reduce gunshot noise. Some can even amplify ambient background noise in the meantime.
How We Reviewed
We reviewed some of the best ear protection for hunters based on their features, pros and cons, and availability. We tried to approach this review from a crucial viewpoint, because loud noises, such as gunshots, can impact a person's hearing.
Noises at 100dB can damage your ear in as little as 15 minutes of exposure. Gunfire is usually at least 140dB, so heading to the range without ear protection is perilous. We set out to identify some of the best ear protection for shooting.
Once microscopic hair cells of the inner ear are destroyed, they never grow back. Science cannot recreate them. Hearing loss is frustrating and often accompanied by tinnitus — that annoying ringing in the ears.
Without ear protection for shooting, exposure to gunshots can cause stress, reduced concentration, difficulty communicating, and general nervousness. So, take a moment to consider our review of the best ear protection for shooting and consider protecting your ears the best way possible.
Overall Price Range
We reviewed an array of ear protection ranging from around $10 all the way to about $185. The wide variety of prices was expected due to our wide variety of products reviewed, but it also demonstrates the amazing range of choices among ear protection for shooting.
Some individuals may be looking for a simple protective muff to be used a few times per year. In that case, a $185 investment may be more than needed.
Others may spend excessive time at the range — some may even teach shooting classes or something similar—and longevity and durability are critical. To such folks, an investment of over $100 could be wise in the long run.
It is important that you understand your own budget as well as your individual preferences to find the best ear protection for yourself and understand the investment you will need to make.
What We Reviewed
[amazon box="B0052G5UK2, B007BGSI5U, B01AAH8CRU, B06ZY6GMYD, B071P29YYB, B000Q04MRG, B00RPBCFA0, B002CZQ1TA, B01BEENYCQ," template="table"]
Pro Ears – Pro-Mag Gold
Only from Pro Ears can you find dual, fully enclosed, military-style circuit boards with gold connectors. Their Pro-Mag Gold earmuffs offer ear protection with independent volume control.
You can set each ear at an individual level for your needs. They offer hearing protection as well as amplification. DLSC Technology protects your hearing while still allowing you to hear softer sounds.
With a noise reduction rating of 30, Pro Ears leads the industry. They also have a 1.5ms response time.
The earmuffs' services come alongside a comfortable fit. ProForm leather ear seals and visco-elastic foam padding offer a comfortable experience with easy adjustments. A low-battery indicator keeps you aware of your power, and an auto-shutoff preserves the battery's life. The earmuffs include 3.5 mm input jacks.
They are commonly used by hunters, construction workers, and individuals with hearing complications. Users love the five-year warranty offered by a veteran-owned business.
Pros
Offering protection as well as amplification
Five-year warranty
Noise-reduction rating of 30
Cons
Earmuffs do not fold and can be bulky during transportation
[amazon fields="B0052G5UK2″ value="thumb" image_size="large"]
[amazon fields="B0052G5UK2″ value="button"]
Howard Leight by Honeywell
Honeywell's Howard Leight Impact Pro Sound Amplification Electronic Shooting Earmuff features built-in directional amplification functions at a safe 82dB for a natural experience.
The earmuffs amplify and block noises as necessary, and rubberized pressure points prevent gunstock scratching. The headband is padded and adjustable to offer a secure and comfortable experience.
A 3.5 mm connection cord opens possibilities for your MP3 player or other devices. After four hours, an automatic shutoff will help save battery life; Polaroid AAA batteries are recommended.
These earmuffs also offer a noise reduction rating of 30.
Pros
Noise reduction rating of 30
Usable with MP3s and other devices
Cons
Large size could get in the way of rifle shooting
[amazon fields="B007BGSI5U" value="thumb" image_size="large"]
[amazon fields="B007BGSI5U" value="button"]
Walker's Razor Slim Electronic Hearing Protection Muffs
Walker's Game Razor Slim Electronic Earmuffs feature their special Razor ultra-thin rubberized cups. The slim product offers a noise reduction rating of 23dB.
The Razor muffs are meant to have a compact design with pro-level hearing protection and amplification. Two omni-directional microphones and sound-activated protection with a 0.2 reaction time. The earmuffs function with two AAA batteries that are included.
Pros
Sleek design
Compact build does not hinder performance
Cons
Some users report sound location is hard to identify, despite omni-directional features
[amazon fields="B01AAH8CRU" value="thumb" image_size="large"]
[amazon fields="B01AAH8CRU" value="button"]
Walkers Game Ear Walker's Razor Slim Electronic Muff
Another slim, low-profile design, the Walker's Game Ears Razor Slim Electronic Muffs offer 23dB noise reduction with sound-activated compression to protect your ears from loud gunfire. The slim design does not obstruct your cheek weld, and the muffs can fit easily in your range bag.
The muffs have two high-gain omni-directional microphones for amplification and full dynamic range speakers for clear, balanced sound. Independent volume controls allow you to find your customized level for each ear.
An audio input jack invites MP3 use for your favorite sounds. An external battery door houses two AAA batteries included with your purchase. An automatic shut-off protects your battery life.
Pros
Slim model easily transported
Independent volume controls
MP3 compatible
Cons
Perspiration can affect the seal around your ear and the relevant noise protection
[amazon fields="B06ZY6GMYD" value="thumb" image_size="large"]
[amazon fields="B06ZY6GMYD" value="button"]
TRADESMART Shooting Earmuffs
TRADESMART's Shooting Earmuffs are offered in a combination pack along with safety glasses, ear plugs, and other items. The muffs utilize a six-piece noise filtration system to block low-, mid-, and high-range frequencies as needed.
The safety glasses are made to fit while wearing the muffs. They have anti-fog and scratch-resistant features for clear vision and an unobstructed aim.
The earplugs use a German BASF composition that is soft and expandable. When used with earplugs, the pack offers 33dB of noise reduction.
Pros
Complete kit with muffs, eyewear, and earplugs
33dB noise reduction with earplugs
Cons
Noise reduction level is measured with earplugs
[amazon fields="B071P29YYB" value="thumb" image_size="large"]
[amazon fields="B071P29YYB" value="button"]
Peltor 97451 3M Tactical Sport Earmuff
The 97451 3M Tactical Sport Earmuff from Peltor Tactical Sport uses a digital chip for fast shutoff and recovery. They protect your ears from sudden noises, such as gunshots, while the sound amplification allows the user to hear conversational noises.
The muffs offer 20dB of noise reduction from ergonomic, contoured ear cups. An audio jack allows you to use tech accessories, such as cell phones and MP3 players.
The muffs are powered by two AAA batteries in an external battery compartment. The product features an automatic shut-off.
Pros
Digital chip technology
Fast shut-off
Accessory options
Cons
The auxiliary jack uses a proprietary input instead of a 3.5 mm
[amazon fields="B000Q04MRG" value="thumb" image_size="large"]
[amazon fields="B000Q04MRG" value="button"]
Walker's Game Ear Ultimate Power Muff Quads
Walker's Game Ear Ultimate Power Muff Quads feature four powerful omni-directional microphones with low noise and frequency levels tuned for natural sounds.
The volume control is independent for each ear, as is the frequency tuning. The muffs' design features sound-dampening composite housing. With a 0.02-second reaction time, the muffs offer 27dB of noise reduction and sound-activated compression.
Walker's Game Ear Ultimate Power Muff Quads can fold into a compact unit for easy travel. Low-profile ear cups are on a comfortable headband with a wire metal frame.
Pros
Sound-dampening housing
Independent volume and frequency levels
Foldable for travel
Cons
The black plastic clips that attach the black wire loop to the muff are reported to break easily
[amazon fields="B00RPBCFA0″ value="thumb" image_size="large"]
[amazon fields="B00RPBCFA0″ value="button"]
Mutt Muffs DDR337 Hearing Protection for Dogs
Mutt Muffs offer hearing protection for dogs. For those who have four-legged friends considered as family, Mutt Muffs are a noise-reducing option.
Remember, dogs' ears are more sensitive than ours to many noises. Think about a dog's reaction to fire sirens. Anything that hurts your ears is probably worse for your dog.
Mutt Muffs use the same inner foam used in many muffs designed for humans. The noise reduction for dogs is estimated between 21 and 24dB when properly fit to your animal. Remember, 21 to 24dB in human measures is even more for man's best friend.
Pros
Materials and measurements fit for a human
Special design to fit and remain on your dog
Cons
Securing a tight and proper fit on an animal is no exact science
[amazon fields="B002CZQ1TA" value="thumb" image_size="large"]
[amazon fields="B002CZQ1TA" value="button"]
Decibel Defense Professional Safety Ear Muffs
Decibel Defense Professional Safety Ear Muffs offer a promoted noise reduction level of 37dB. However, the muffs will not consistently provide 37dB noise reduction. The box reads 34 NRR, and even that is questioned by many of its buyers.
Perfect for the shooting range, the muffs come with a comfortable headband and padded cells. It is foldable and compact while offering sturdy construction.
The Decibel Defense muffs can fit in your gun bag. Some use the muffs for work sites, while mowing the lawn, and of course while shooting their firearms. A "Double-D Guarantee" promises your money back if you find a pair that is better.
Decibel Defense muffs are designed to allow for shooting glasses to fit comfortably while wearing the muffs.
Pros
Comfortable design
Money-back guarantee
Cons
Multiple reports on actual NRR
Largely plastic construction
[amazon fields="B01BEENYCQ" value="thumb" image_size="large"]
[amazon fields="B01BEENYCQ" value="button"]
The Verdict on the Best Ear Protection for Shooting
We looked at a variety of ear protection products in an attempt to find ear protection for shooting that would meet a wide array of individual needs and budgets. When being forced to identify one standout product, we gave our official nod of approval to the Peltor 97451 3M Tactical Sport Earmuffs.
This product is sturdy and well made with a headband that is truly secure and comfortable. They can be worn with a hat because of the close fit, and their rubber coating sold us on their durability.
We love the individual buttons for volume and power. The two AAA batteries are a simple way to power the product, and in this day and age, we think the audio and MP3 options will be much appreciated.
The Peltor product's ability to respond quickly to impulse noises was probably its most critical mark in the plus column because protecting our ears from gunshot sounds is the most important thing.
Honorable Mention
We also feel compelled to mention the TRADESMART Shooting Earmuffs as an economical and efficient option for budget shooters. We appreciate the kit nature of the product. For a low price, any shooter can achieve ear protection and eye protection.
With TRADESMART's earplugs, a high level of noise reduction is possible, and the six-level noise filtration system is impressive at its price point. The product's ability to differentiate decibel ranges and manage sounds accordingly is critical and welcomed.
The addition of scratch-resistant glasses to keep your eyes safe gives buyers in almost any budget range the opportunity for quality noise reduction, and ear and eye protection.