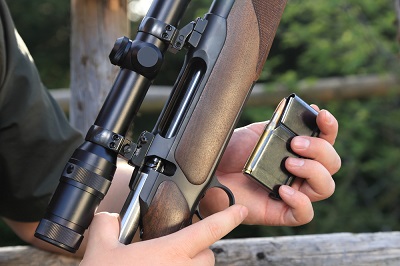 How Many Magazines Should I Have?
How many magazines should I have? This is a common question among new firearm owners.
It is a fairly simple question, but it doesn't really have a simple answer. The primary reason for this is because it depends entirely on what you're using your weapon for.
In this article, we will talk more about this, and make some basic recommendations for you.
Weapon Uses – Hunting, Self Defense, Home Defense, Range Shooting
Before being able to answer this question, you must first identify what type of shooting you're going to be doing with your new weapon.
Are you planning on hunting? If so, what type of hunting? Different types of hunting warrant having different numbers of magazines.
If you are using your weapon for self-defense, what is the magazine capacity of the weapon? Are you planning on carrying concealed or open?
In a home defense situation, the same question applies. What is the magazine capacity of the weapon?
Hunting
This really depends on what type of hunting you are doing. If you are doing nothing but deer hunting out of a stand, you really can get by with only having one or two magazines. In a traditional deer rifle, your magazine capacity is pretty low, but you also aren't having to take many shots per day.
On the contrary, if you are doing any varmint hunting, coyote hunting, or hog hunting, there's a good chance you're using a semiautomatic weapon with a much larger magazine capacity.
With this kind of hunting, there's also a good chance that you will be taking follow up shots in quick succession. As such, it's probably going to be better for you to own four or so magazines, to be able to have plenty of ammo for the hunt.
Self Defense
If you are carrying a single stack 9mm pistol concealed, there's a good chance that your magazine capacity is going to be in the neighborhood of 7+1. In this kind of situation, having more ammo could be the difference between life and death.
If you only have eight shots to engage the target… well, you better be a good shot. Having an extra two magazines certainly won't hurt.
But, if you're carrying a larger weapon with a larger magazine capacity, you probably can get away with only having one magazine and one spare.
Home Defense
This one is kind of broad because so many different weapons are used for this. However, my opinion on this is that you are going to be using the weapon in a stationary area. It's not like hunting or carrying a weapon, where you have to carry the magazines and extra ammo on you at all times.
In a home defense situation, I would keep as many magazines loaded as you feel comfortable with. For any type of weapon, there's really no reason that you can't have six magazines loaded and ready to go, just in case. And you should keep your magazines in the best handgun safe for the money in your home, it will keep safe for your family.
Range Shooting
This one depends entirely on how often you want to reload magazines. You can get by with one magazine at the range and change after every shooting iteration, or you can bring six and change less frequently. The choice is yours.
Personally, I like to bring three magazines to the range. It's less to keep track of, and I don't have to spend time between every shot group to reload a magazine. It lets me develop a better shooting rhythm.
Conclusion
As you can see, this is a somewhat general question with a somewhat general answer. It really depends on what type of shooting you plan to be doing. Hopefully this article has pointed you in the right direction, or given you a general idea of how many magazines you should really own.