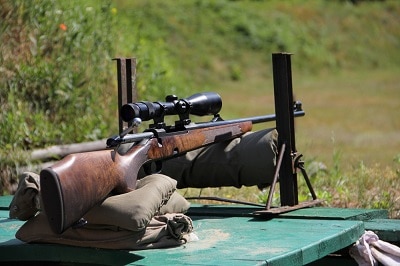 What Distance Should Be Used to Pattern a Shotgun?
This is a question that can be confusing to many people. However, it really is not that difficult if you understand what you are doing. In this article, we will teach you how to pattern a shotgun, and what distances should be used.
The Basics
If you are unfamiliar, patterning a shotgun refers to the shot pattern that is produced. Essentially, it boils down to taking some target practice with your shotgun to see what the pattern of shot looks like and adjusting it from there.
It is extremely important to pattern a shotgun to make sure that your weapon shoots accurately and is able to accomplish what you need it to.
Factors That Affect the Pattern
There are a few key factors that will affect the pattern that your shotgun produces. Therefore, these are the things that you should change if you want to change the pattern of the shotgun.
The first factor is the choke you are using. Just in case anyone doesn't know, a choke does exactly what it sounds like. It "chokes" the muzzle of the shotgun to concentrate the shot. As you can imagine, changing your choke can either tighten or loosen your pattern.
A full choke will tighten the pattern the most, while an improved cylinder choke will be only slightly tighter than the normal bore. A modified choke is somewhere in the middle. There are many different kinds of chokes available. Do your research, and you will be able to find out the spread of each.
The next factor is the exact load that you are using. Each load will perform slightly differently. There really isn't one specific answer – you are going to have to test it out on your own. But, that is the whole point of patterning your shotgun. Trying different things out until it is perfect for you.
What Distance?
This question is actually rather simple. You should pattern your shotgun at the range you will be shooting at. This will be dependent on what type of hunting you are doing, but that is the simplest answer. While it may not help much, it really is dependent on what distance you are planning on shooting at.
If you pattern your shotgun at 20 yards, but then try to shoot it at 40 yards, your pattern is going to be terrible. It's not exactly exciting, but you should really pattern your shotgun for each type of shooting you do.
In doing so, you will pick out the best choke and load to use at your specific distance and for your specific hunting.
Conclusion
The pattern of a shotgun is pretty simple to understand. Patterning your shotgun for each type of hunting you plan to do will go a long way in ensuring that you are successful. To change the pattern, try out different chokes and different loads.